Luxury 3-Bedroom Villa Located In The Prestigious Puntacana Resort & Club
Punta Cana Villa Rental – Welcome to paradise. Villa Sueno is located in the prestigious Punta Cana Resort & Club. The owners of Villa Sueno (Sandra & Gary) have but one goal, to offer the best vacation experience possible. To pamper our guests by offering our luxurious Punta Cana Villa with 5-Star Service, and every possible amenity possible. All we ask from our guests is to show up and we take care of the rest. We want to spoil you for every minute you spend in our cozy tropical villa.
Whatever your idea of the ultimate vacation is we aim to fulfill it.
The Punta Cana Resort has just about every amenity one would expect in a luxury resort. Do you love golf? The Punta Cana Resort & Club is home to the La Cana Golf & Beach Club and Corales Golf Club, where every year an annual FedEx PGA tournament is held in March which includes 132 professional players.
Is tennis your game? The Oscar de la Renta Pro Tennis Club with clay and hard-surface courts, even a grass court.
A luxurious Spa, private beaches, 5-Star restaurants, a fresh farm with organic produce, a nature preserve with crystal clear freshwater lagoon, and much much more.
Explore our site for a full list of amenities and things to do. Contact us with questions. We would love to have you.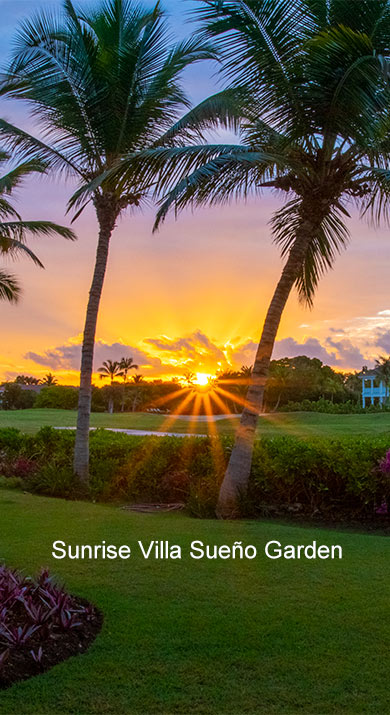 Enjoy & Remember Great Times with us
OUR GOAL IS TO MAKE YOUR VACATION A MEMORY OF A LIFETIME.
SEE AVAILABILITY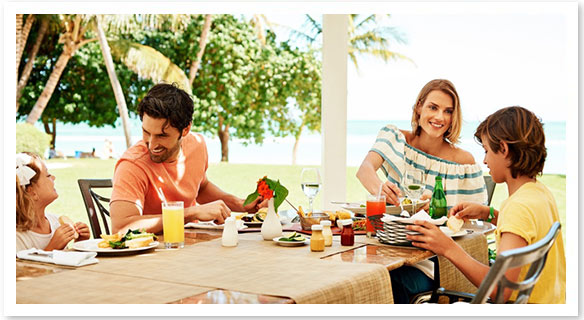 Enjoy the best of both worlds. We can cook for you (additional fee), or choose to dine out, or both. Punta Cana offers some of the best dining in all the Caribbean. Dining recommendations can be found in our local guide.
La Cana & Corales Golf Courses boasts paspalum grass (a grass seed that can be hydrated with seawater), four holes directly along the seafront (and an additional 10 with ocean views), and plenty of prestige.
LA CANA & CORALES GOLF COURSES
"Sandra & Gary provided 5-Star service from the moment we landed. They practically planned our entire trip. The only thing we had to concern ourselves with was getting there. Yenelis the housekeeper was incredible. We will be back."
"This place is incredible. Luxury and a tropical paradise is the best way to describe the Punta Cana Resort & Club. The villa is beautiful and the garden is a tropical paradise overlooking the La Cana golf course. Highly recommend."
Darren B, Southampon, England